Parking at the Piedmont Triad International Airport for your trip is easier than ever with our automated parking system.
The parking system makes it easier for customers to pay for garage and lot parking, and more convenient to exit the parking facilities. Customers may pay for parking with debit / credit cards or mobile device apps such as Apple Pay and Google pay at automated stations inside the airport terminal before they head out to the parking lots.
Once in their cars, the system will recognize customers that have already paid, allowing them to exit the airport through an automated gate without stopping at a pay booth.
The system can also calculate, through license plate recognition, how long a vehicle has been in the parking lot, which means the airport can accurately charge customers who have misplaced their parking tickets.
"Our goal is to provide the best customer experience possible," Kevin Baker, Airport Authority Executive Director, said. "These new systems make parking a lot easier and a lot more convenient."
Passengers are encouraged to review details of airport parking, and our FAQs below.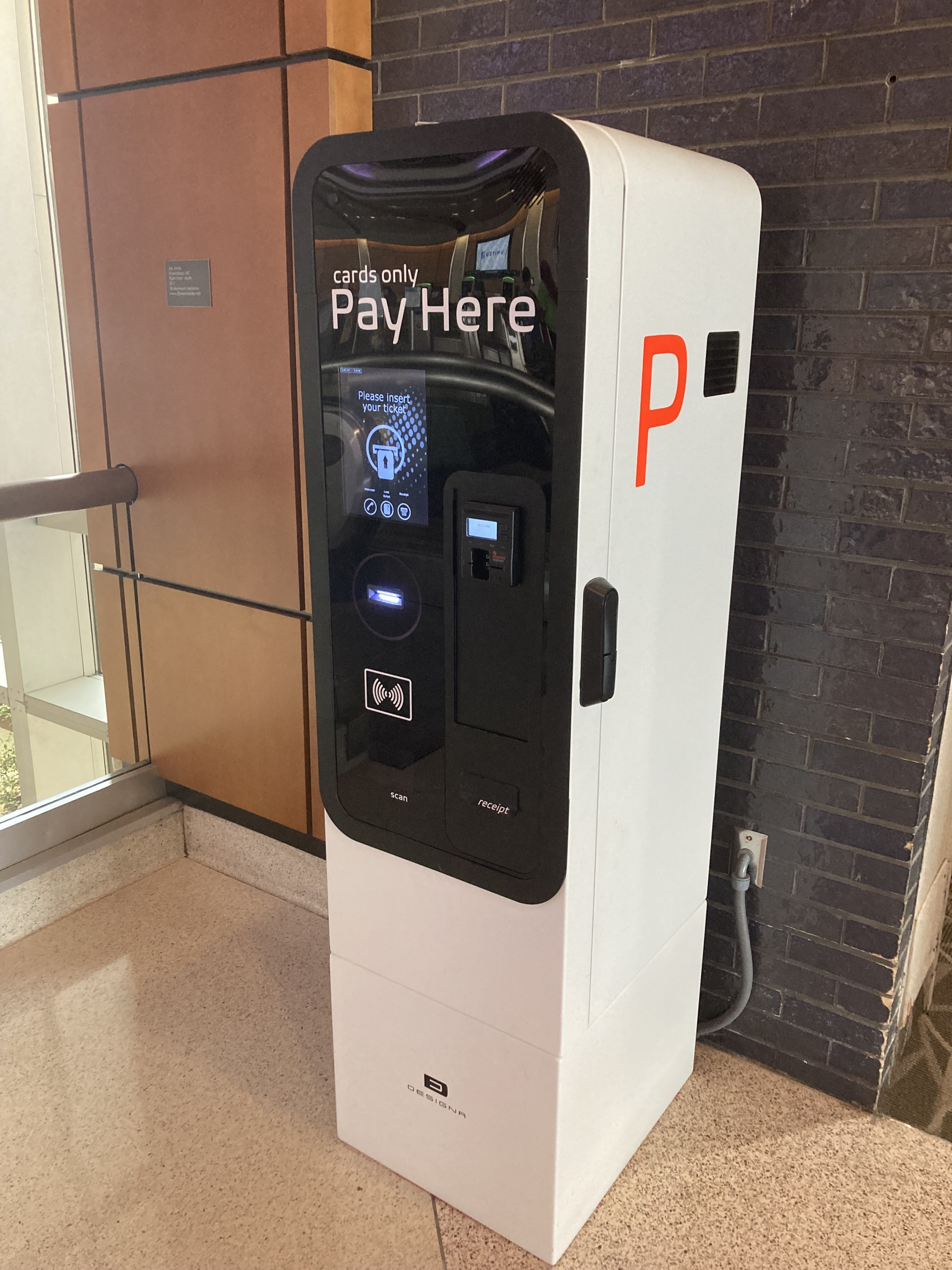 FAQs for Parking:
What is the cost of parking? Long-term parking: economy lot is $10 per 24 hours, central garage parking is $12 per 24 hours, and premium deck parking is $15 per 24 hours.
What payment types are accepted for parking? Major credit cards, Apple Pay and Google Pay are accepted in all payment locations. Additionally, cash is accepted at the staffed payment booths.
Where and when can I pay for parking? You may pay for parking inside the terminal building upon your return from your travel at the automated stations located on the departure level at doors 1 and 6, and on the arrival level at doors 2 and 6, or at the parking booth as you are exiting the long-term lot or garage.
Is there a shuttle from the parking lots to the terminal building? Free shuttle service is available to and from the terminal 24 hours a day at 10 to 20-minute intervals from the long-term lots, but no shuttle is provided to or from the garage due to height restrictions. Shuttle buses are handicap-lift equipped.
Is valet parking available? Valet parking is currently closed.
Where can I learn more about FastPass? You may learn more here.
For all other questions, please visit: https://flyfrompti.com/airport-parking/