As a transportation hub in the Piedmont Triad region, Piedmont Triad International Airport (PTI) is easy to reach by car, bus, hotel shuttle or taxi. We are served by a number of local transportation services to help us get you on your flight and on your way, quickly and affordably.
Local Bus (Piedmont Triad Wide)
PART (Piedmont Authority for Regional Transportation) 


A PART Shuttle ride will connect you with the PART Regional Hub to make your transfer to Express Bus Routes serving thePiedmont Triad and beyond! Visit the PART Website for additional information or call 336-883-7278.
Taxi Service
Arch Angel Transit Inc.

Taxi/van services are provided by Triad Transportation. The company can be reached at 336-668-9808 or 1-877-796-LIMO (5466).  Triad Transportation is located on the arrival level center of the terminal building.
Ride Sharing – Lyft & Uber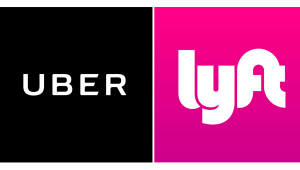 Uber and Lyft are currently operating at PTI. The pickup/drop off areas are located on the departure level outside doors 2 and 5. The pickup/drop off areas on the arrival level are located outside doors 2 and 5. All locations are marked with signage on the curb.
Train and Bus Service
Amtrak – 336-855-3385 or 1-800-872-7245
Greyhound Bus – 336-272-8950 or 1-800-231-2222
Please click here to fill out our Ground Transportation Survey. 
Hotel & Motel Shuttles
Ashford Suites: 336-812-8787
Courtyard by Marriott Greensboro Airport: 336-668-1090
Embassy Suites: 336-668-4535
Extended Stay: 336-454-0080
Fairfield Inn: 336-841-0140
Hampton Inn Greensboro Airport: 336-605-5500
Hilton Garden Inn: 336-852-1491
Hilton Garden Inn Greensboro Airport: 336-881-1111
Holiday Inn Express Greensboro Airport: 336-882-0004
Hyatt Place: 336-852-1443
La Quinta Inn and Suites: 336-316-0100
O. Henry Hotel: 336-854-2000
Residence Inn Greensboro Airport: 336-632-4666
Sleep Inn Greensboro Airport: 336-931-1272
Wingate by Wyndham: 336-854-8610
Rental Cars
Alamo: 336-668-7657, 1-844-354-6962
Avis: 336-665-5702, 1-800-633-3469
Budget: 336-665-5882, 1-800-218-7992
Dollar: 336-662-0762, 1-800-800-4000
Enterprise: 336-662-0188, 1-855-266-9289
Hertz: 336-668-7963, 1-800-654-3131
National: 336-668-7657, 1-844-382-6875
Thrifty: 336-668-3488, 1-877-283-0898