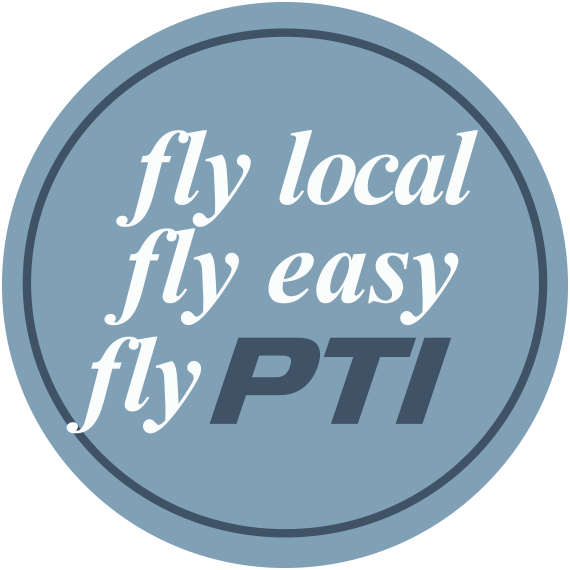 As more people return to air travel, the Piedmont Triad Airport Authority encourages Piedmont Triad residents to Fly Local, Fly Easy, and Fly from PTI.
Continued progress in combatting COVID-19 is prompting airlines to re-start service that was suspended during the pandemic. We encourage local travelers who are ready to fly to be sure to take advantage of the service available at PTI.
The only way to keep local air service at PTI is for Triad residents to use that service to show airline network planners that our community has a demand for travel. If residents do not use the air service being offered at PTI, then the community risks losing that service.
We want to remind our community about the great non-stop and one-stop flight options out of PTI and to emphasize the value of flying local in order to support our local airline operations and the jobs that they provide for our citizens. Allegiant, American, Delta, and United offer great flight options that can take you all over the world.
In addition to encouraging community support, we would also like to highlight how much easier it is to fly from PTI in terms of parking, drive time, wait times, and more. One of the primary missions of the airport is to ensure that passengers have the best experience possible when they travel through PTI, and we take this mission very seriously.
We know that many of you have been itching to travel (we certainly have!), and we hope that you consider flying out of PTI as you make travel plans during the coming months. Remember – Fly Local, Fly Easy, and Fly from PTI!