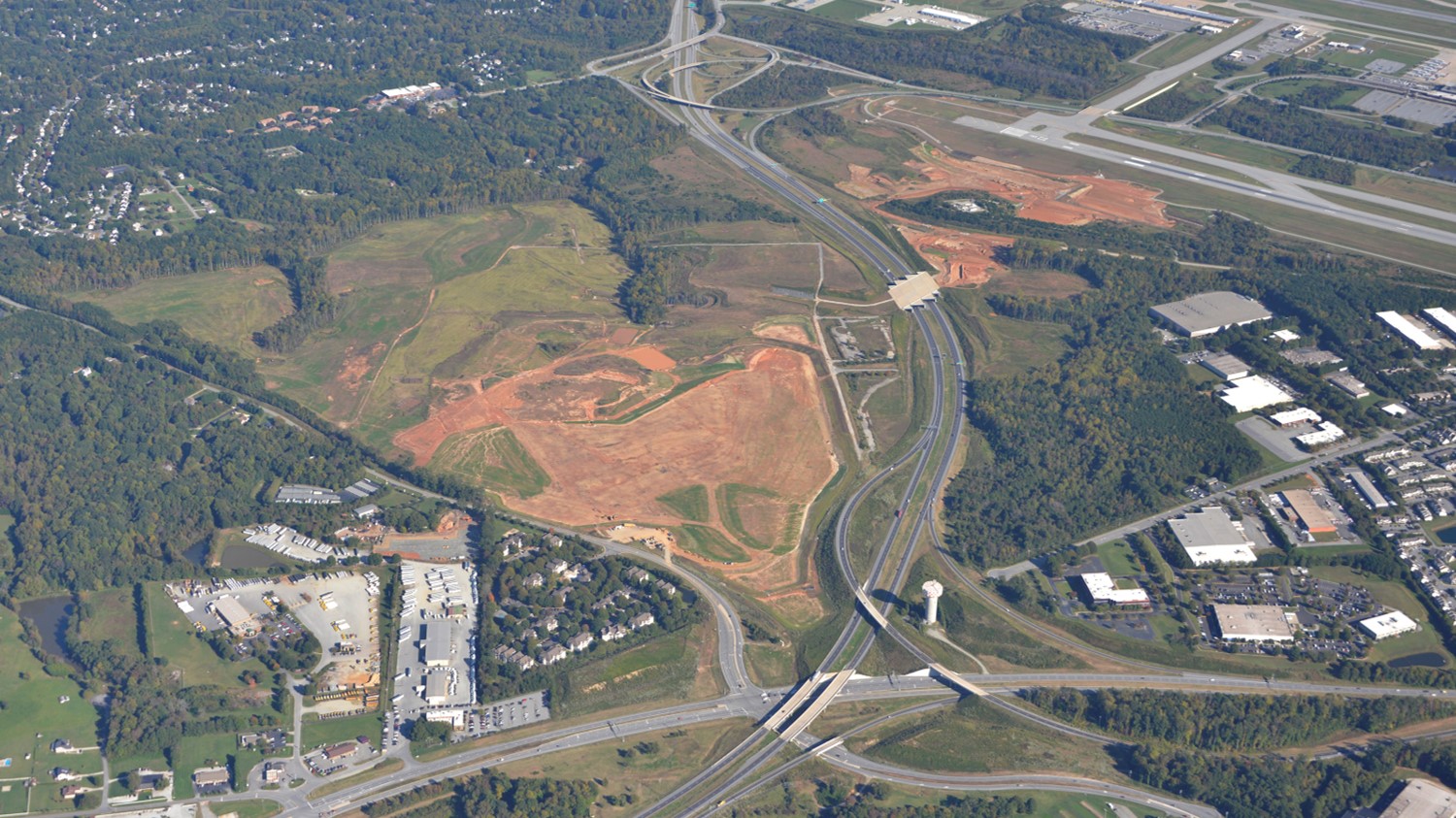 PTI has been receiving numerous questions about the work in the northwest corner of the airport, near I-73 and the old Pleasant Ridge Golf Course.
This work is all part of the airport's mission and role of being a job creator for our community.
In 2019, there were over 50 companies employing 8,610 people at PTI. That aggregate number would make PTI the 5th largest employer in the region if compared against the region's largest employers in the Triad Business Journal's 2019-2020 Book of Lists. Important aerospace companies like Honda, Textron (Cessna), HAECO and FedEx have large operations at the airport.
The on-going work is for the preparation of sites, airfield access and infrastructure for expansion of those companies, or for new aerospace employers. Contrary to some rumors, there is no current tenant proposed for the site, but the airport and the region's economic development community are actively marketing the sites worldwide.
The amount of land available, along with other assets, like excellent highway access, parallel runways, good business climate, "bench strength" in the aerospace industry, and industry training from organizations like GTCC make it one of the most unique locations in the country for such employers.
So why do this work before a tenant expresses interest? To be ready. Work like this can take a long time to complete, and often times a proposed tenant may have a very short timeframe to get their facilities into operation. Completing this work in advance eliminates a lengthy portion of a tenant's "critical path" schedule. It allows the airport to meet aggressive plans, and be able to say "yes" to important employers.