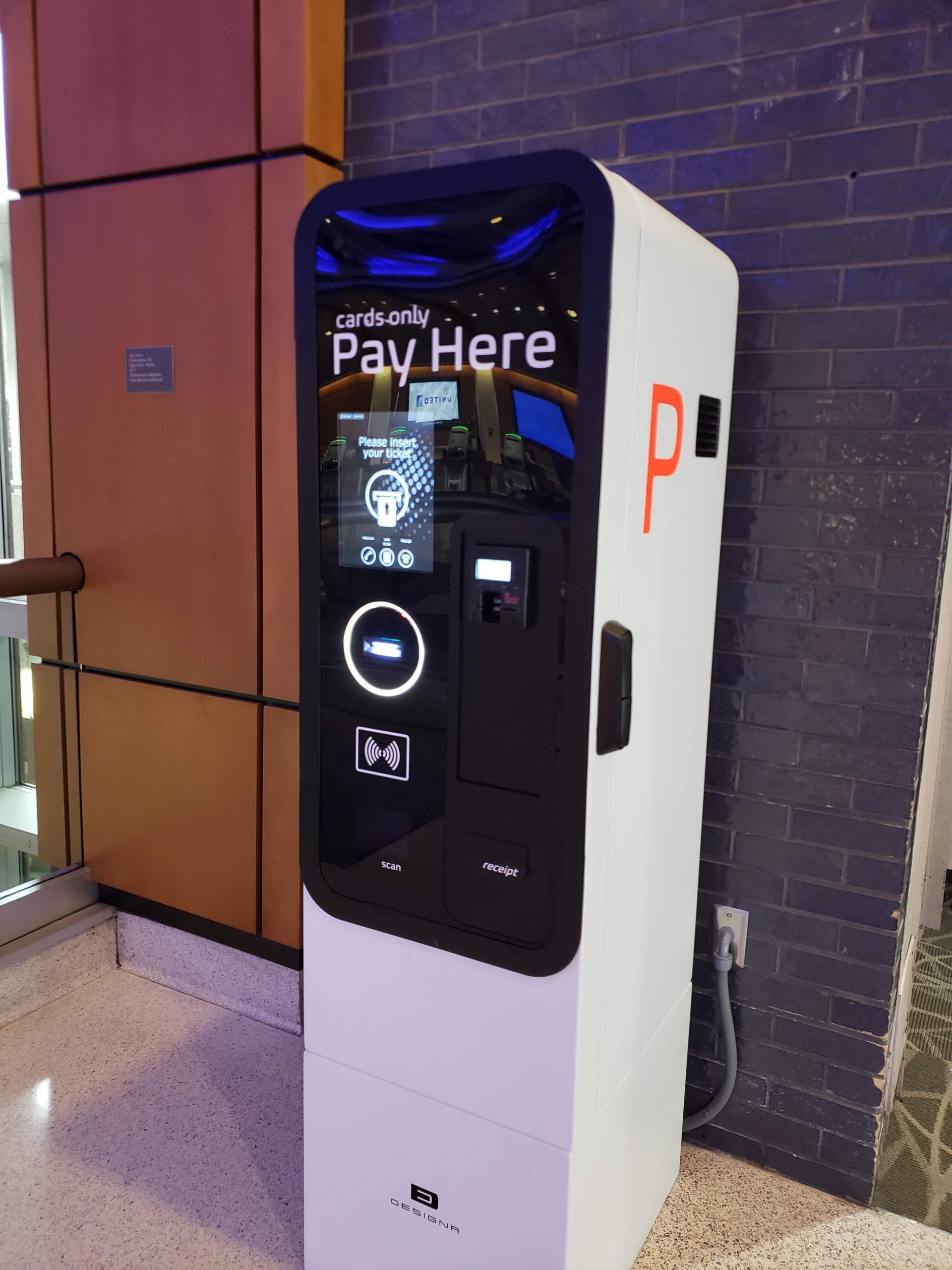 Piedmont Triad – People parking at the Piedmont Triad International Airport while dropping off or picking up passengers will soon find it easier to pay for short-term parking thanks to action taken by the Piedmont Triad Airport Authority at its regular meeting last Tuesday.
The Authority approved $250,000 at its meeting Tuesday for an update of its short-term parking area that will replace individual meters at 200 parking spaces near the terminal building with an automated pay system.
Meters that are more than 30 years old will be replaced in the upper and lower terminal parking areas with pay stations that will accept electronic payment by chipped card or by mobile device application. The pay stations will be conveniently located in all short-term parking areas.
"This technology is just another step in our continuous efforts to make flying easy for our passengers," said PTI Executive Director Kevin Baker.
Board approval on Tuesday allows Authority staff to seek bids for the design, purchase, and installation of the new system. Airport staff estimates that the new short-term parking upgrades should be in place by this time next year.
The short-term parking improvements approved Tuesday represent the second phase of a two-part upgrade to the airport's overall parking system, which began nearly two years ago with the approval of a $2.4 million overhaul of the airport's long-term parking system.
The long-term system is called the Parking Access Revenue Control System or (PARCS), which is the hardware and software that controls parking operations. The hardware includes gates and ticket spitters, while the software includes the servers that process credit cards.
The automated long-term parking system, which was first approved in the spring of 2019 and phased in over the past 18 months became fully functional in November.
The new long-term parking system makes it easier for customers to pay for long-term parking and more convenient to exit the airport.
Customers may now pay for long-term parking with chipped cards or mobile device applications at pay-on-foot stations inside the airport terminal before they head out to the parking lots.
Once in their cars, the new system will recognize customers that have already paid, allowing them to exit the airport through an automated gate without stopping at a pay booth.
The new system can also calculate, through license plate recognition, how long a vehicle has been in the parking lot, which means the airport can accurately charge customers who have misplaced their parking tickets.
"Our goal is to provide the best customer experience possible," Baker said. "These new systems will make parking a lot easier and a lot more convenient."