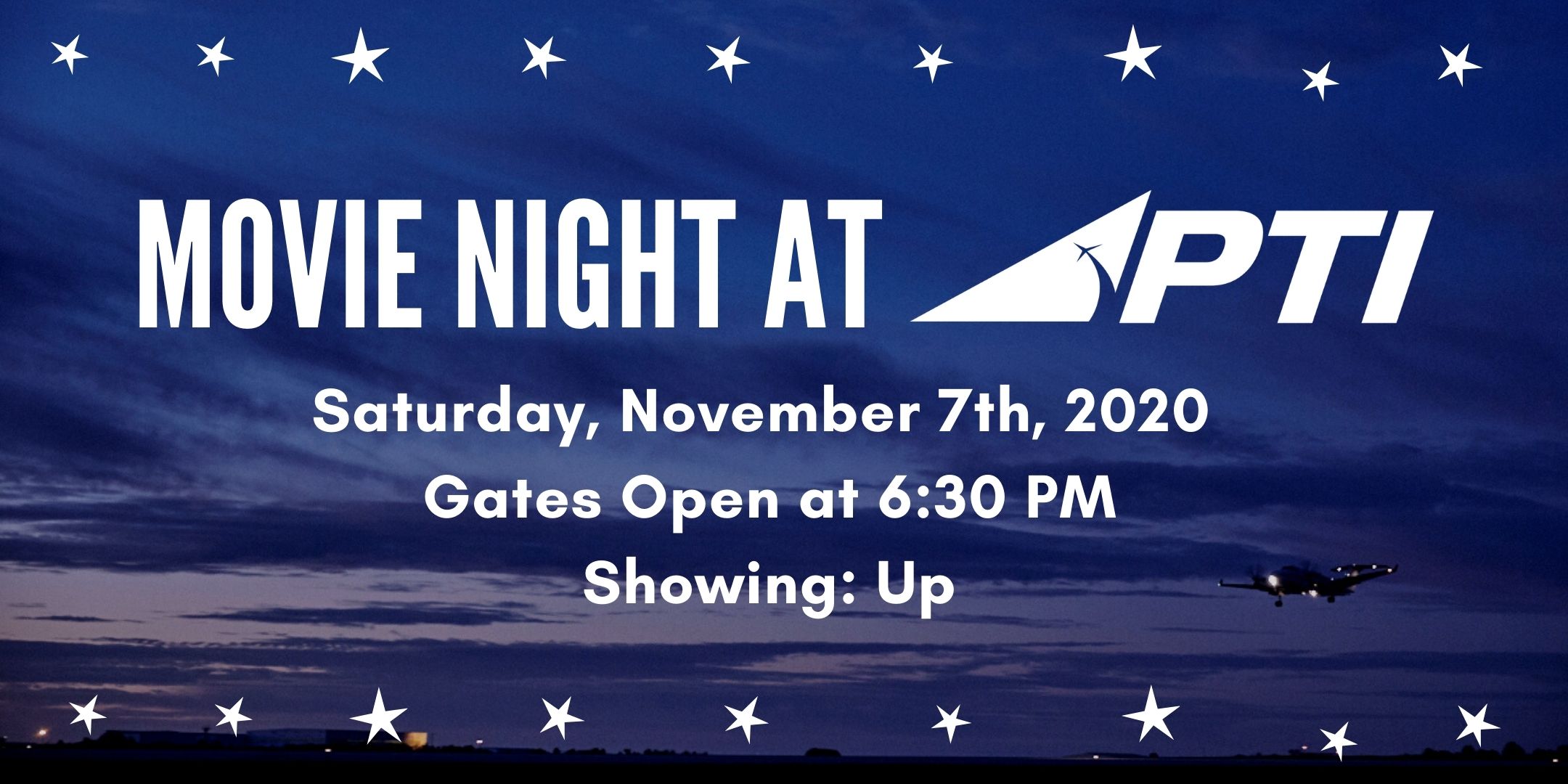 **********REGISTRATION FOR THIS EVENT IS NOW FULL***********************
We are excited to announce that Piedmont Triad International Airport will be hosting an on-site movie night at PTI Airport!
If you are interested in attending this event, please read the following information carefully before you register.
PRE-REGISTRATION:

Registering ahead of time is required in order to attend this event. One registration form must be filled out for each vehicle.
Registration cost is $20 per vehicle, and the proceeds from the event will benefit local Triad food banks.
The capacity for this event is 150 vehicles and registration will be cut off when the registrant maximum is reached.
The link to the registration form may be found at the button below. Users may pay for their registration using PayPal.
You will receive a confirmation email once your registration has processed. In that email, there will be a link to your ticket. You will need to either print or show the ticket on your phone to enter the event.

PLACE:

The event will take place in the south long-term parking lot at PTI airport. To enter the event space, please keep left at the fork as you are approaching the airport on Ted Johnson Parkway and follow event signage towards the lot.

TIME:

Gates will open for the event at 6:30 PM on November 7th. The movie will start at approximately 7:30 PM. We encourage all participants to arrive early.

MOVIE:

Up was chosen via a social media poll.
This movie is rated PG. We encourage parents with small children to be aware of any sensitive content in this movie before bringing their children to the showing.

RULES: 

We ask that all attendees stay socially distanced for the duration of the event.
Attendees will be required to remain in their vehicle/parking space with the exception of using the portable restrooms, which will be available if needed.
We prefer that you remain in your vehicle for the duration of the movie, but if you need additional space you may utilize the space in your designated parking spot.
No alcoholic beverages are allowed at this event.

PARKING SPOTS:

Parking for this event will be done in a checkerboard style fashion to ensure that vehicles will not be immediately adjacent to each other for the purpose of social distancing.

SCREENING AND AUDIO:

The movie will be projected onto two 40 ft by 20 ft screens.
Sound for the movie will come from speakers located near the screen and via FM transmitter.

QUESTIONS, COMMENTS, OR CONCERNS? 

If you need any assistance, please reach out to us by sending an email to skantzk@gsoair.org.