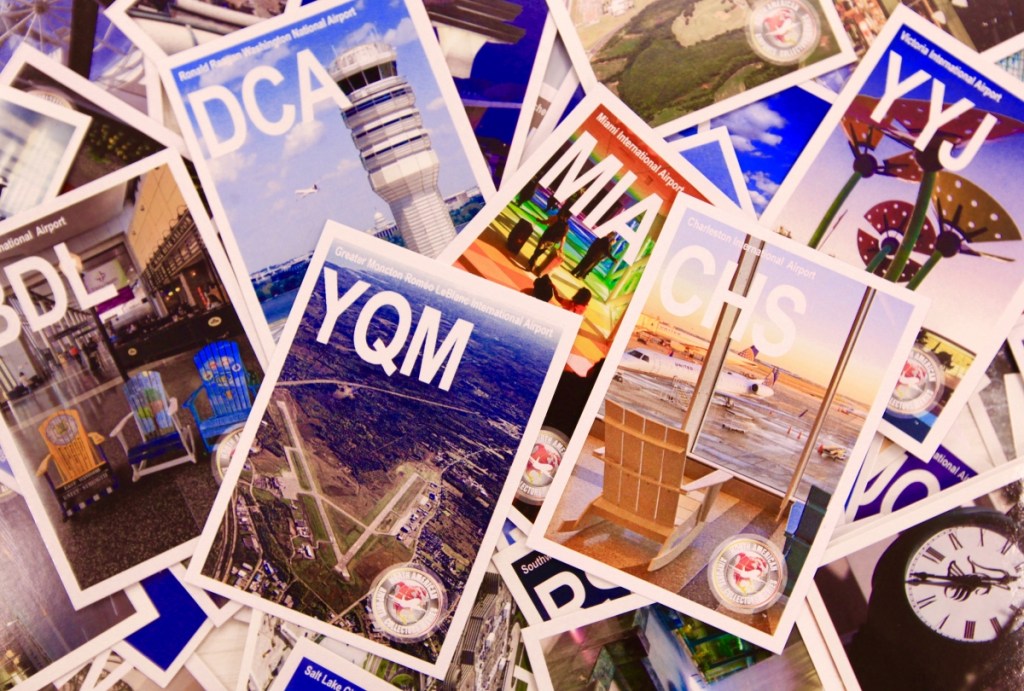 Did you know that airports have collectible trading cards? PTI Airport is a participant in the North American Airports Collectors Series (NAACS). The NAACS is a trading card program for airports that are members of the Airports Council International-North America (ACI-NA), which includes airports in the United States and Canada. The trading card program has expanded to nearly 80 participating airports, and its members range all the way from large hubs to general aviation airports.
The program was launched by ACI-NA in 2014, and the idea started due to aviation fans and collectors' request for airport memorabilia. Trading cards are a great option for both collectors and airports because they can be produced at a low cost and high quantity but are still highly collectible. You can read more about that introduction here.
Trading cards are designed by each airport and must follow the guidelines set by ACI-NA. Each card design must be reviewed and approved by ACI-NA before it may be printed or distributed. Participating airports may update their cards every year if they choose to do so.
In 2019, PTI's trading card was updated with information about the new FAA Air Traffic Control Tower that is currently being built on the airport's campus. This subject was chosen because the new tower is a symbol of the growth and prosperity of our airport, and big things to come for PTI in the 2020s.
The cover shows a rendering of what the new tower will look like, and the back shows information about the airport and the control tower construction project that is expected to last until 2022. There is also a photo of the groundbreaking that took place on June 5, 2019.
Are you curious about trading cards that other airports have? You can check some of them out HERE and HERE.
If you haven't heard about airport trading cards until now, we hope that we have inspired you to start a collection of your own. Pick up a PTI trading card for free at any of the information booths located in PTI's terminal!