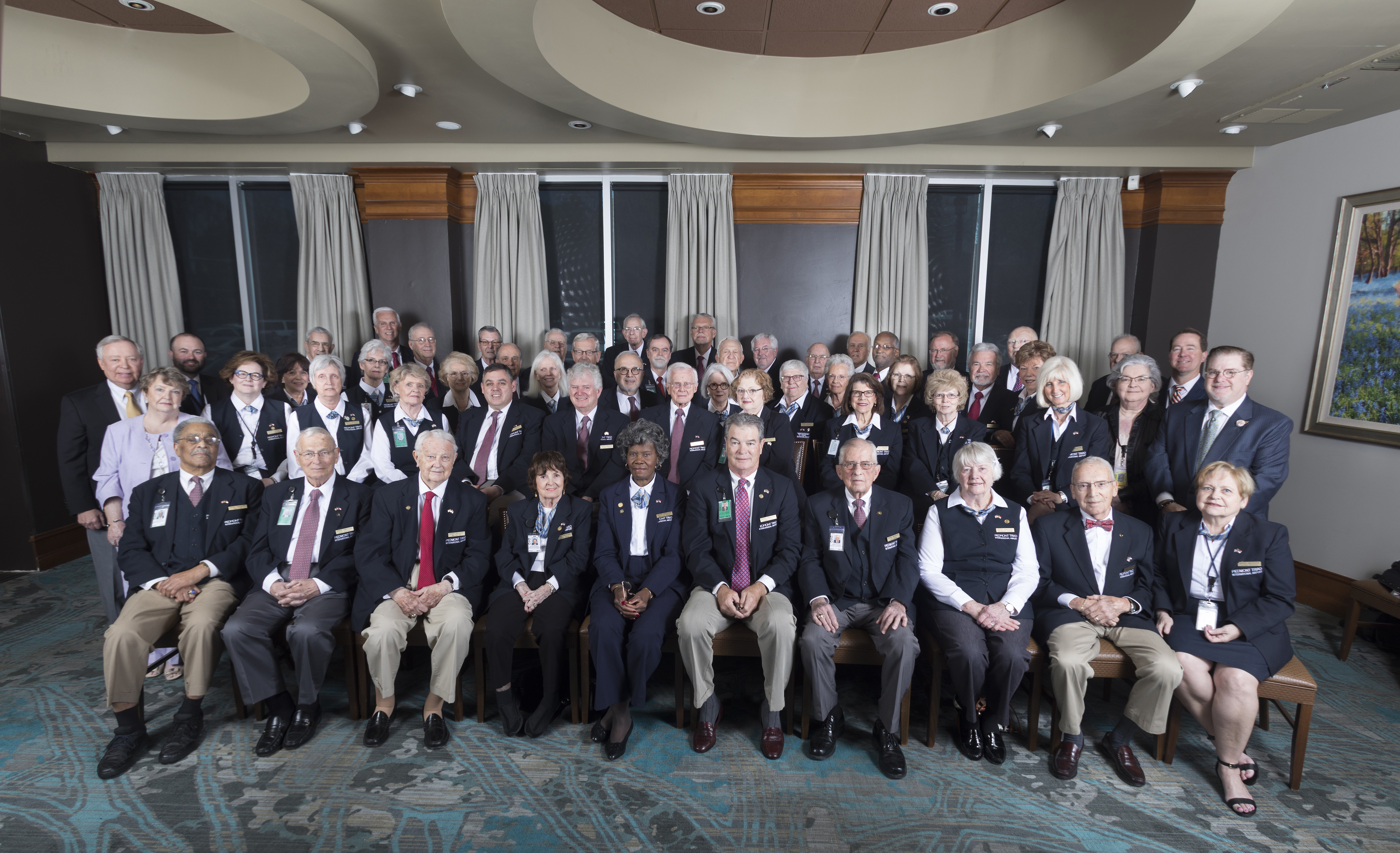 If you have been to PTI Airport, you have probably seen the four information booths that are located around the terminal in the pre-security area.
These information booths are staffed by a team of dedicated volunteer Airport Ambassadors. These volunteers are trained to help passengers with things that they might need during their time navigating through the airport.
The Airport Ambassador program was established in 1988 by the Piedmont Triad Airport Authority. The mission statement for the Airport Ambassador program is as follows:
As Airport Ambassadors of PTI, we do our best to transform your traveling stress into southern-style comfort. You will find us at the information booths and roving around the airport, willing to help you with our professional style of courteous assistance.
One of our Ambassadors, Mary Glover, has served the airport for nearly 30 years. Mary attended Elizabeth City State University for her Bachelor's degree and North Carolina A&T State University for her Master's degree. Mary was also a schoolteacher in Chatham and Guilford counties for fifteen years. In 1979, she won the Outstanding Young Women of America award along with Teacher of the Year awards many times during her teaching career.
Mary is now a member of the Retired NC School Personnel and the NC Retired Governmental Education Association. She has been married to Franklin Glover for 53 years. We commend Mary Glover's contribution to PTI Airport and the Piedmont Triad region as a whole.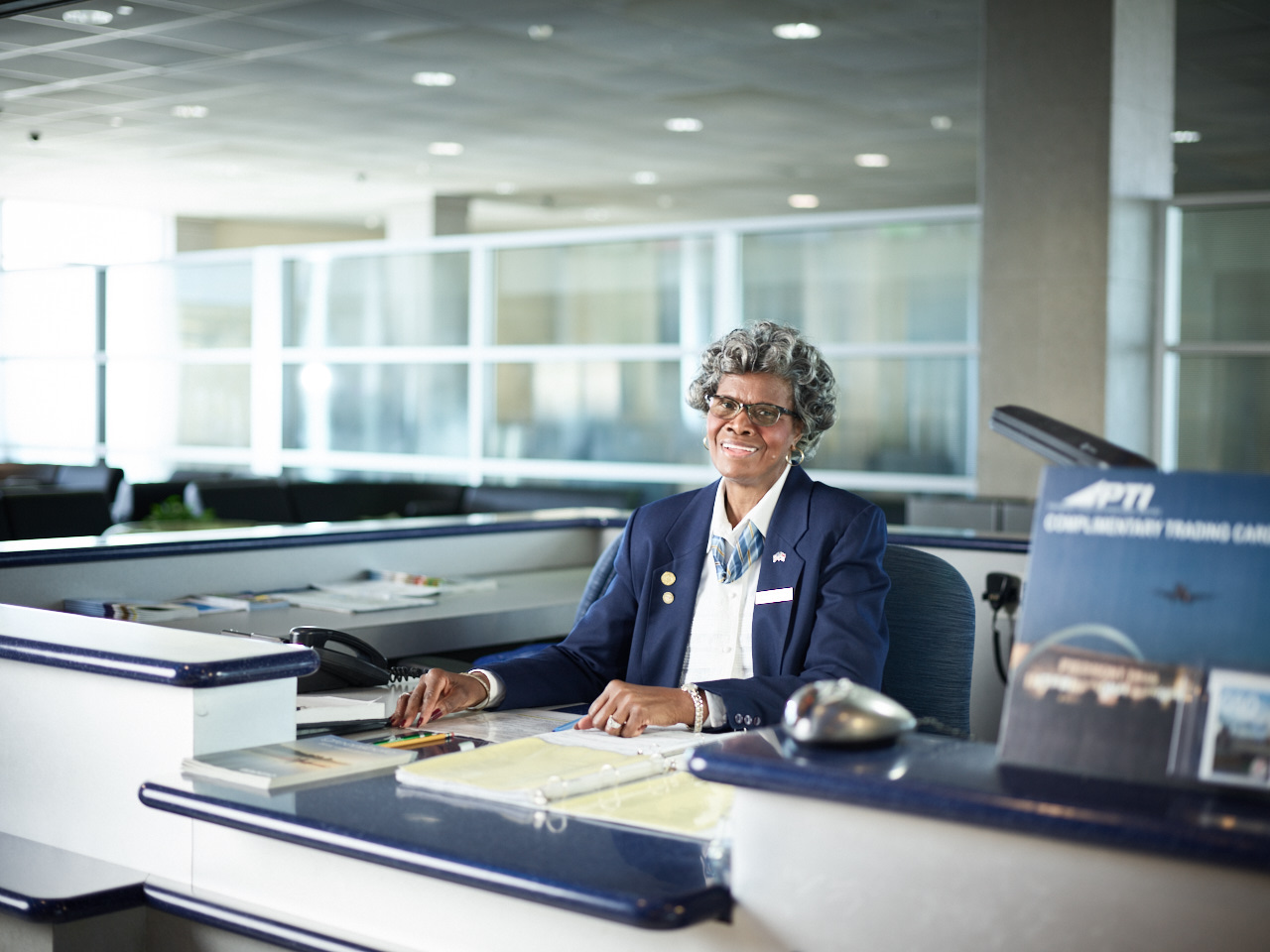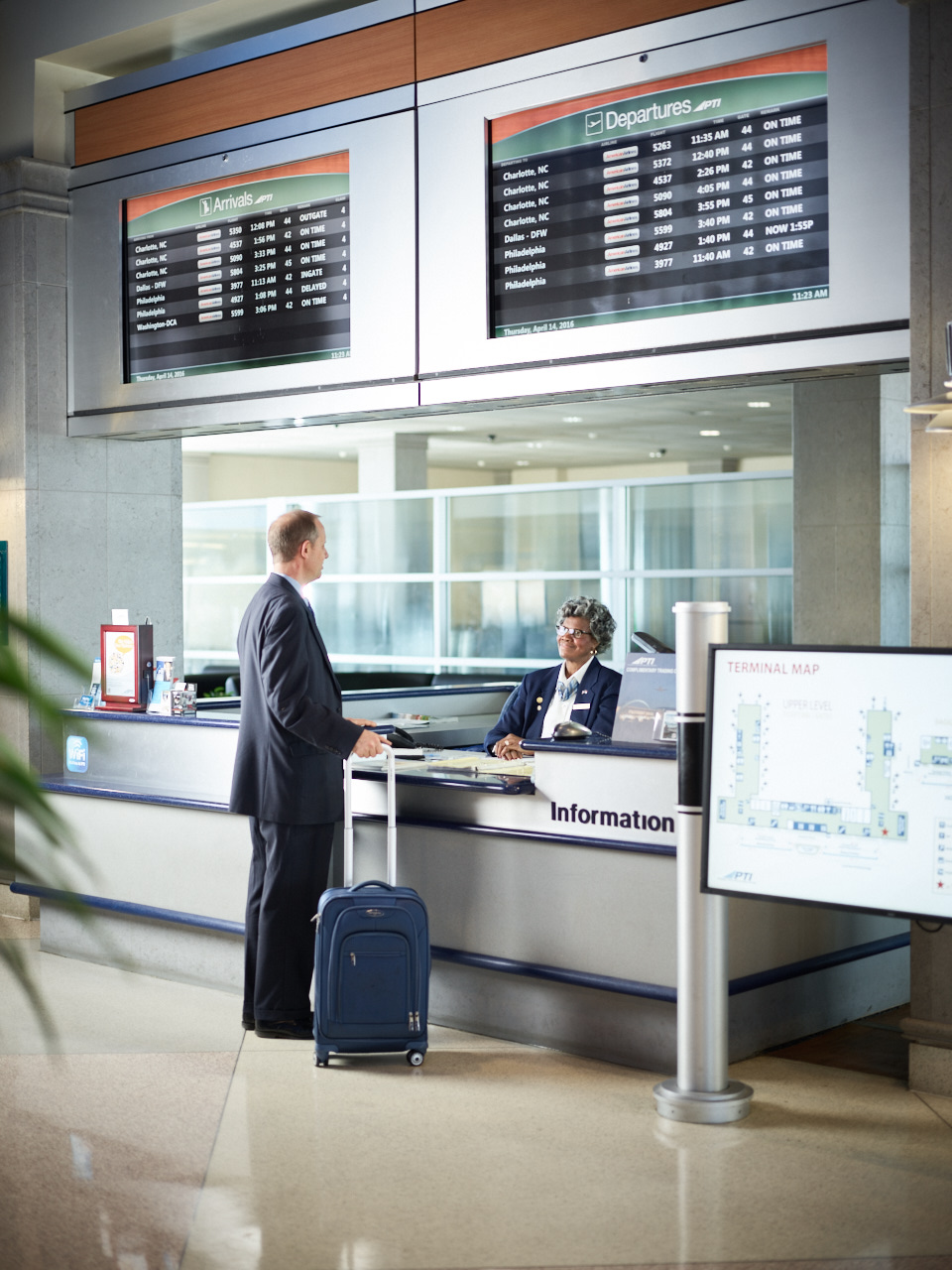 The Airport Ambassadors are an important asset to PTI, volunteering their time to provide a variety of valuable services to our travelers and visitors. Mary Glover is one of over 50 Ambassadors who serve PTI every day of the year – even busy holiday times when the airport needs them the most. They also assist with the annual PTI Run on the Runway and the airport's networking event.
While our Ambassadors are volunteers, there are some benefits of being an Airport Ambassador. These benefits include:
Discount at gift shops.
Discount at airport food concessions.
Uniforms provided by the Airport Authority.
Free coffee and sodas while on duty.
Free parking when Airport Ambassador is traveling.
Various Airport Ambassador volunteer appreciation functions.
Awards for hours worked.
Certificates for training and years of service.
$50.00 gift card to the restaurant of choice for recruiting a friend to volunteer.
Meet new people and feel energized helping others.
If you are interested in joining our elite staff of Airport Ambassadors and would enjoy volunteering in an exciting, fast-paced airport environment, please call Linda McKenzie, Piedmont Triad Airport Authority, at 336-665-5672.