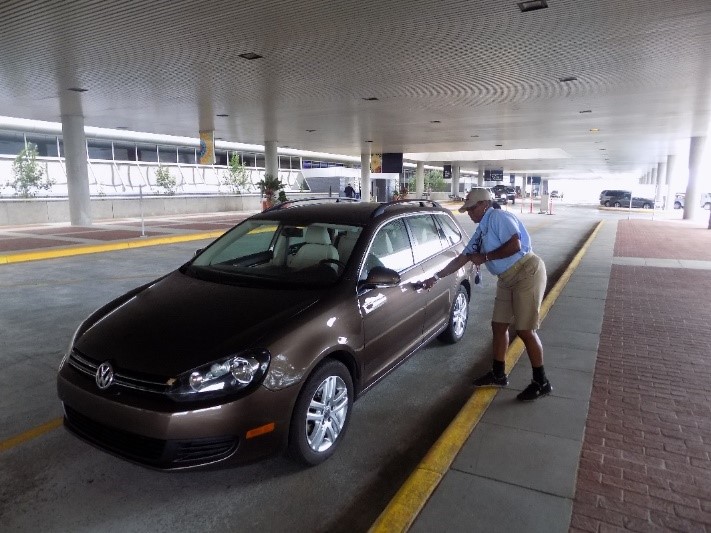 This month, we would like to highlight SP+ (formerly USA Parking) and the services that they offer for travelers at PTI.
SP+ began service in the 90s at Piedmont Triad International Airport. The company provides prompt and precise valet service in a genuine and courteous manner.
We are focused on consistently executing prompt, swift, precise service, delivered with the utmost professionalism, caring, and courtesy. We know that every business strives to deliver exceptional customer service, not just those in the hospitality industry…. Everything we do is centered on achieving the goals of Aggressive Hospitality and Operational Excellence.
As an industry leader with years of extensive experience, SP+ applies their capabilities to a broad range of other industries with parking-related needs. They provide services to hotels, office buildings, hospitals, residences, and, of course, airports.
At PTI, valet check-in service begins at the upper level curb side service booth. For the retrieval process, there is a desk located on the lower arrival level where you can check out with a cashier and retrieve your vehicle. The daily rate for basic valet service is $20.