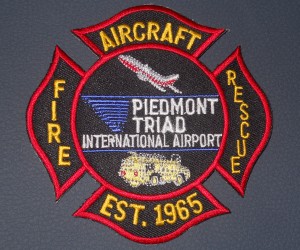 PTIA Fire Department
PTIA Firefighters' responsibilities include firefighting, emergency medical services, aircraft rescue, and response to other emergencies as needed.  Firefighters also perform daily inspections as required by the FAA.
PTIA firefighters are highly specialized professionals trained to serve the traveling public's needs 24 hours a day and 365 days a year.  The department is responsible for protecting the lives and property of the airport's customers, tenants and employees from natural and man made hazards, medical emergencies, and aircraft incidents.
The fire department will answer hundreds of calls each year, many of which are minor in nature.  Firefighters are certified EMTs and receive annual training to meet FAA requirements.
For Fire or EMS Emergencies, call 911.